Commercial & Residential Luxury Construction Northwest Indiana & Chicago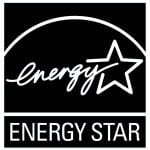 What is an Energy Star Rated New Home?
ENERGY STAR certified homes are at least 10% more energy efficient than homes built to code and achieve a 20% improvement on average, while providing homeowners with better quality, performance, and comfort. The U.S. Environmental Protection Agency's (EPA) continues to advance its ENERGY STAR residential new construction program requirements as more rigorous building energy codes are developed and adopted by States.
To be ENERGY STAR certified, the home's actual energy performance must be verified by an independent Home Energy Rater who is responsible for conducting onsite testing and inspections of the installed measures such as effective insulation, high-performance windows, additional air and duct sealing, efficient and properly designed heating and cooling systems, efficient products, meet or exceed a minimum Home Energy Rating System (HERS Index Score), and satisfy multiple third-party verification inspection, including performance testing.
Our homes consistently score in the low HERS 50s whereas the average builder in this area scores in the 70s. Enhanced customer satisfaction is by far the main reason we chose to be fully committed to ENERGY STAR. As a fully committed ENERGY STAR partners, Klomp Design Build/Luxury Residences must meet or exceed all these thresholds on everyone of our homes built.  ENERGY STAR is an above code program, meaning that the home certified will preform better than a home build strictly to the International Energy Conservation Code (IECC) code minimums. This voluntary certification allows our homeowners to enjoy higher confidence, better performance, lower operational cost, lower utility costs as well as a good investment. But, we also believe it is our responsibility to do our share in protecting the environment. Only a small handful of builders in Northwest Indiana and the Chicagoland area have committed to ENERGY STAR; Klomp Design Build/Luxury Residences is the only locally based builder to make that commitment.
Klomp Luxury Homes In The News
Committed to delivering better quality, better comfort, and better durability
MICHELLE KRUEGER TIMES CORRESPONDENT
Better is Better. That's the philosophy behind the blue ENERGY STAR label on a new home – "the little label with a big message."
With a growing number of home builders across the nation having their homes energy rated and marketing the HERS Index Score of their homes, an increasing number of Multiple Listing Services (MLS) are adding these numbers to their listings.
HERS, the Home Energy Rating System by RESNET® – Residential Energy Service Network, is the industry standard for measuring a home's energy efficiency. It's officially recognized by the federal government for verification of building energy performance for programs including the Environmental Protection Agency's ENERGY STAR program and the US Department of Energy's Building America Program, by the IRS for federal tax credits and by mortgage lending programs that include the cost of energy efficiency investments (EEMs).
Just as we all consider MPG (fuel economy measured by a standardized test procedure specified by federal law with both city and highway MPG displayed on new car stickers) when car shopping, we will soon be comparing HERS Index Scores when buying a home.
Currently, more than one million American homes have a HERS Index Score, according to RESNET. A proven selling feature for new construction, low HERS Index Scores also give existing homeowners added leverage to command higher prices when selling. That's because an energy rater examines things like all exterior walls (both above and below grade), floors over unconditioned spaces (like garages or cellars), ceilings and roofs, attics, foundations and crawlspaces, windows and doors, vents and ductwork, HVAC systems, water heating systems and thermostats to determine a HERS Index Score.
The US Department of Energy reports that a typical resale home scores 130 on the HERS Index while a standard new home scores 100. That means a home with a HERS Index Score of 70 is 30 percent more energy efficient than a standard new home, while a home with a HERS Index Score of 130 is 30 percent less energy efficient than a standard new home. The opposite of MPG where the most fuel-efficient cars score the highest, the more energy efficient a home, the lower the HERS Index Score will be.
There are a number of local homebuilders who currently enlist a certified RESNET HERS rater to assess the energy efficiency of their homes. Along with giving them the opportunity to pass along the cost savings of tiered rebates from Northern Indiana Public Service Company (NIPSCO) for qualifying new homes that are either Silver Star (HERS 75), Gold Star (HERS 67) or ENERGY STAR 3.0, more people are learning about the importance of a HERS Index Score in the home buying process. In order to deliver better quality, comfort, and durability, ENERGY STAR certified new homes start off by delivering energy efficiency savings of up to 30 percent when compared to typical new homes.
"There are only a small handful of builders in Northwest Indiana and the Chicagoland area that have committed to ENERGY STAR Version 3," Crystal Klomp of ENERGY STAR partner Klomp Design Build and Klomp Luxury Residences said. "We have been building energy efficient homes since we started years ago. We have always gone above and beyond the minimum requirements to create the quality we are known for, so we formally made the commitment to Version 3 in January."
The only locally based builder to make that commitment, Klomp Design Build/Luxury Residences turned the keys over to the proud owners of a brand new ENERGY STAR 3.0 home yesterday. "The owners chose us for our quality. That is the top reason most of our homeowners end up choosing to build with us. They like the high end, energy efficient products we use, and they appreciated how important each and every home is to Todd and I," Crystal added. "They also like our attention to intricate detail. This particular home has a maple staircase. There's also a unique all masonry custom patio with a gas firepit as well. We're currently building another beautiful Version 3 home in Lake Hills with a circular staircase and 12-foot basement."
As ENERGY STAR partners, Klomp Design Build/Luxury Residences must adhere to strict guidelines and pass many stringent inspections throughout the building process, according to Crystal. "We have to go through a battery of tests for each and every home pre-build," she explained. "ENERGY STAR Version 3 requires effective insulation, high-performance windows, tight construction and ducts, efficient heating and cooling equipment, efficient products, and third-party verification. Our homes consistently score in the low 50s whereas the average builder in this area scores in the 70s. Enhanced customer satisfaction is by far the main reason we chose to be fully committed to Version 3. Our homeowners enjoy higher confidence, better performance, lower utility costs as well as a good investment. But, we also believe it is our responsibility to do our share in protecting the environment."